Why spring fence-checking is important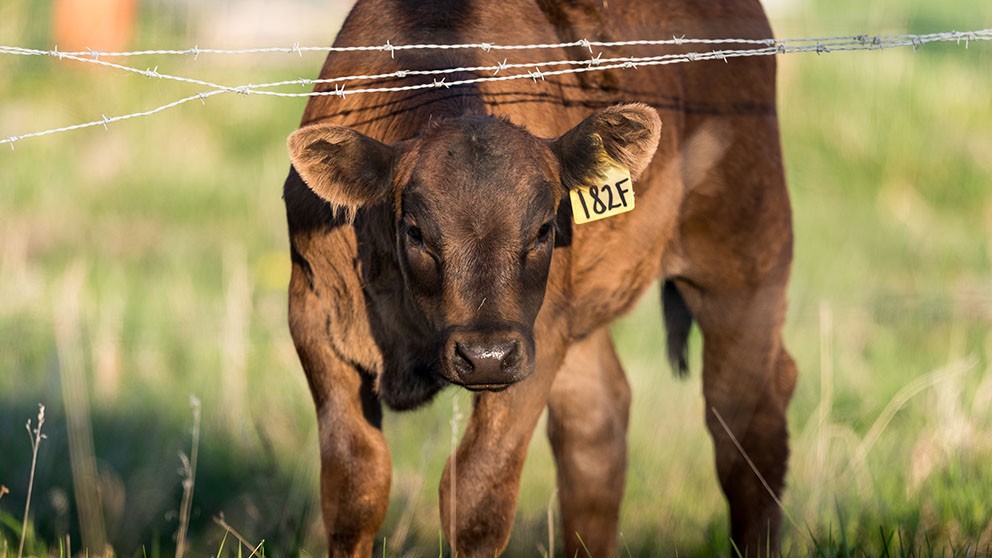 Before moving cattle or livestock into any pasture this spring, farmers should ensure fences are in tip-top shape.
That's the advice from two farmers who say it's imperative to check all the fencelines from beginning to end and do maintenance where needed to avoid problems while livestock are grazing in that pasture.
A complete fenceline check for damage is a necessity after a Canadian winter. Here's what to watch for. Tweet this
Only as strong as the corner post
Cochrane, Alta. rancher Morrie Goetjen says when doing routine maintenance, producers should start by checking the corner post.
"If your corner posts are rotting or they are lifting then you are never going to keep your wires tight," says Goetjen, adding it's important to build a proper corner and a brace.
Trochu, Alta. farmer Charlie Christie says when checking fences for any downed wires or missing staples, keep a sharp eye on where snow drifted over the fence.
"As the snow melts, it weighs on the fence and it can pull fence down quite a bit," Christie says.
He adds to check posts where water is laying as the frost may have forced them up.
Christie, who is the chair of the Alberta Beef Producers, says fenceline treed areas are also prone to damage.
"We look for deadfall that has fallen on a fence and try to knock down anything that might come down throughout the year," he says.
Be proactive
Both farmers say it's important to stay ahead of the curve by building new fences regularly.
Christie says he has a schedule on his farm where he builds a mile and a half to two miles of fence every June. He believes an ounce of prevention is worth a pound of cure.
The Ontario Ministry of Agriculture, Food and Rural Affairs offers tips on selecting the right fencing system for the task and livestock. Page wire, barbed wire, smooth wire suspension, barbed wire suspension and electric fencing are detailed, as are estimated costs of building supplies.
Bottom line
Damage such as rotted posts, weighed down wires and frost heaves may happen on fencelines over the winter. Make those anticipated repairs and consider establishing a rebuilding schedule for fences.