Where are the winter blues?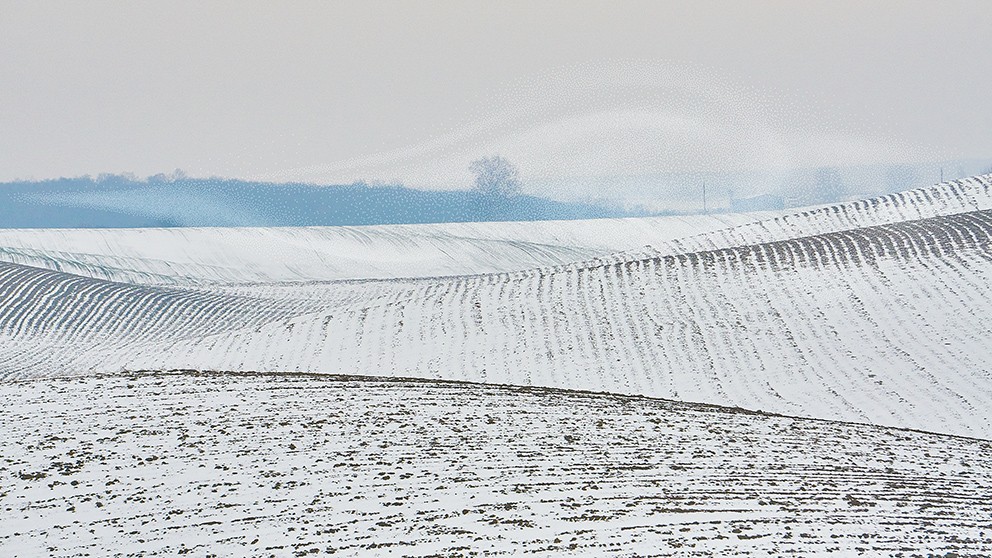 In case you missed it, there was Super Blood Blue/Wolf Moon on Jan. 21, 2019. This is a rare event that will not occur for another 18 years according to NASA. What is not exceptional about the event was that it was a very cold day over most of the country. If you could see the moon, temperatures were most likely well below normal when you went outside to view the spectacle. This comes as no surprise as the coolest temperatures of the year are usually recorded in the last two weeks of January. 
Mild winter so far
During December and into the first half of January, the main question was "when will winter arrive?" Temperatures during December were well above normal across most of the country.
British Columbia and the Prairies were 2C to 4C above normal during the month. Ontario and Quebec were also warm with most locations reporting monthly averages 1C to 3C above the long-term average.
The Maritimes were the exception to the above-normal trend as temperatures were slightly below normal for December. 
The warmer than normal temperatures in the western regions of the country are likely associated with the developing El Niño. This warmer than normal trend is expected to continue through the remainder of the winter months in the Prairies and British Columbia. 
The chill is coming
That doesn't mean winter would not make an appearance this year, as we were reminded during the third week in January. Overnight lows during the week dropped to the -15C to -30C range across the Prairies. Lows in central and eastern Canada were slightly milder, but still in the -10C to -25C range. Welcome to winter, Canada! The below normal temperatures were accompanied by significant snowfall in central and eastern Canada. The high winds and snow combined to create blizzard conditions across most of the region. 
Effect on agriculture
The impact of the mild winter weather to date has been mostly positive for the grain and livestock sector in Canada.
Winter cereal crops have not been adequately protected in eastern or western Canada, but temperatures have been mild enough not to cause significant winterkill concerns.
Dryness during the first half of winter in the Prairies is causing some concerns about the moisture situation in the spring in southern growing areas. Mild conditions have been good for the cattle sector, especially in southern Alberta. The recent outbreak of cold weather is expected to be relatively short and unlikely to cause significant stress on livestock operations.
The return of more typical winter conditions in late January has not undone the benefits of the mild winter conditions during the first half of the winter season.
Bottom line